Solar Carports
A one of a kind system to help beautify the look and layout of Photovoltaic Modules, not to mention adding recreational space to your home.
The Advantage of using Florian:
In a word, superior. We have been one of the industry's leading companies for 70 years. Florian has built our reputation in the industry by taking on difficult jobs that others refused. Throughout the industry Florian is recognized by builders and architects as the innovative leader in architectural glass enclosures.
Florian offers a pre-fabricated fully designed structure that gives you superior design, superior materials, and superior performance.
Feature after feature, our structures standards show up as costly options in other brands. With a wide range of standard sizes to choose from, plus unlimited custom design capability. All backed by a company with 70 years of architectural experience.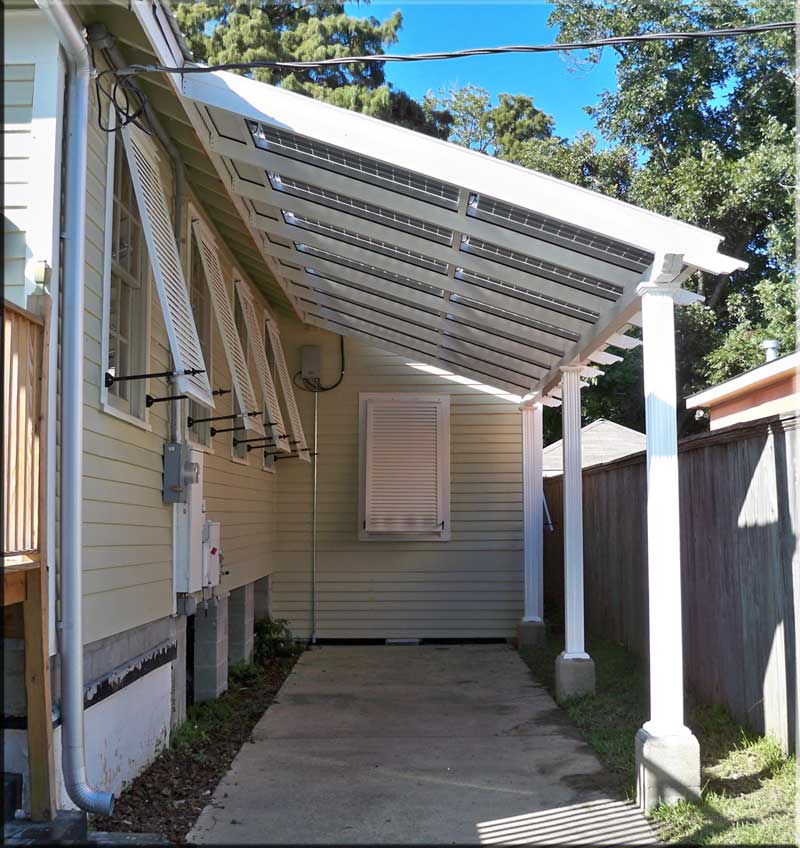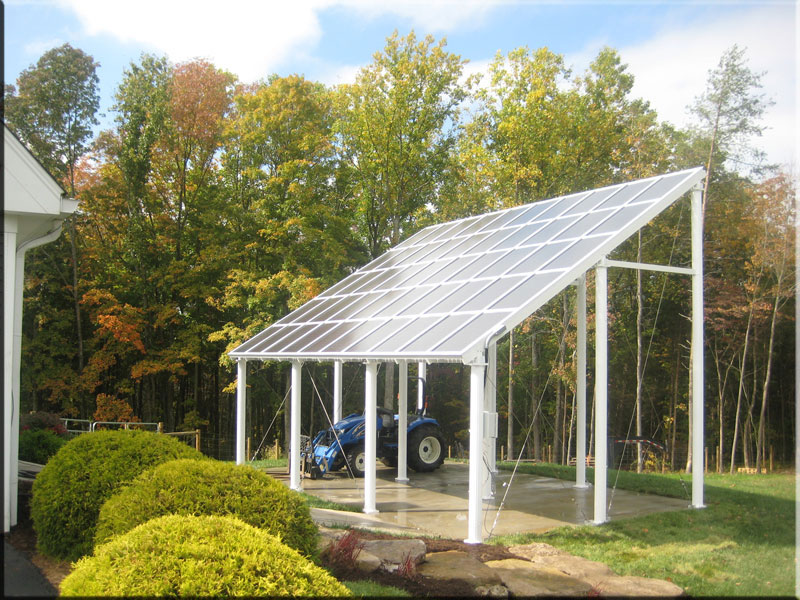 ---
The Benefits with Florian Structures:
*Prefabricated
*Pre Cut
*Pre Drilled
*Pre Engineered
(meeting your area's specific structural load requirements.)
Advantages:
*Looks are everything- Unlike the bulky racking system that gives a temporary "science-project" look, Florian can achieve a finished look, dramatically increasing curb appeal. Our racking system provides a white or bronze skylight-looking frame, complimenting your home or business.
*Designed Correctly - unlike other manufacturers that drill into the PV frame (voiding the UL listing and possibly the warranty), we designed our system to accept the frame & wire system without drilling or modifying the PV module.
*Weather tight design- keeping the elements out.
*Field adjustable- ridge height & pitch.
*Heavy duty- 5-fin E.P.D.M rubber gasketing around each pane.
*Framework- Over 200 different patent aluminum dies.
*Pre-manufactured kit- includes detailed assembly instructions and a technical support number.
*Also available- a network of independently owned installation contractors in the continental USA.
*Technical & design support- take advantage of our 70 years of design experience.
*We qualify for the solar energy investment tax credit- Florian's Solar Canopies qualify for the solar energy investment tax credit (ITC). The tax credit is equal to 30% of the price of products outlined in the solar plan. Not to mention state & local solar incentives possibly available. More information on this available at this Website: http://www.dsireusa.org/
*Standard colors- bronze & white baked on enamel.
*Internal Wire Chase- Allowing the PV panel wires to run throughout an internal grid. Which not only creates a clean look on the outside, but also protects the wires from the elements by encasing them inside the aluminum structure.
Quality and experience is what we offer. Compare & see.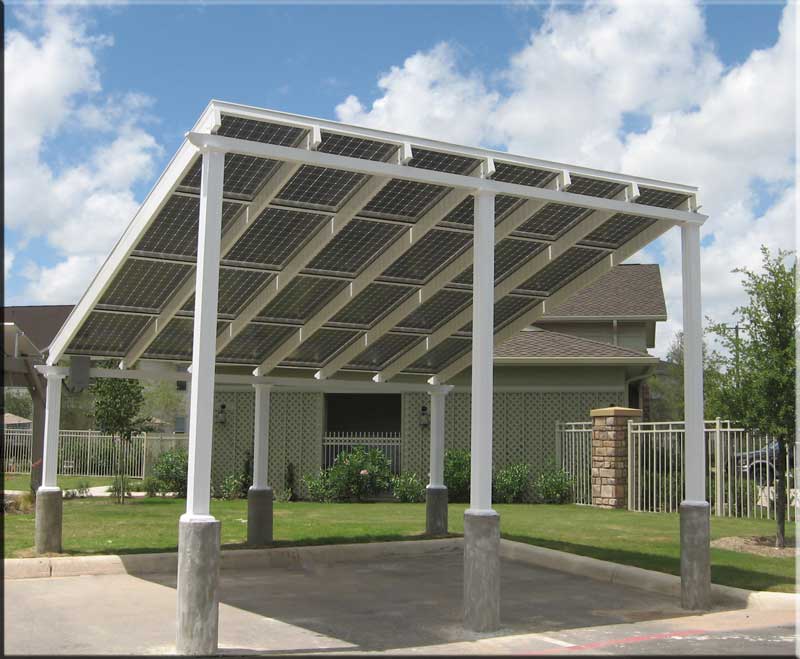 The addition of a Florian is an investment that adds value to a house or business. Canopies, Racking and Carports are a refreshing design change not only aesthetically pleasing, but have a healthful aspect toward your power bill.
The Benefits to Home or Business
* Re Sale Value - Adds beauty and value to your home -120% Value of Dollars spent. (Consult your realtor for specifics).
* Quality of Life - A feeling of open airiness within your space.
* Added Living Space - For a variety of uses; grilling, sitting, eating, shading, etc.
* Ease of Construction - Less time to build, economically cheaper then conventional construction. Designed & engineered for you and your location.
* Quality - Using only the highest quality aluminum & E.P.D.M gasketing. Long lasting and made to endure the seasons.
* Style - Designed to be aesthetically pleasing to your home. With endless possibilities, we also offer decorative accessories, columns, caps, and colors to add your own personal touch.
* Natural Light - Bifacial Solar Canopy allows 15% natural light transmission.